Your
360°
Marketing
Agency
Digital
Marketing
Our team has an unparalleled grasp of Search Engine Optimisation (SEO), Social Media Marketing, Lead Generation and many more such tools. We can form an engagement-focused marketing strategy specifically for your company to attain your set goals.

Search Engine
Optimisation (SEO)
Brand design, simply put is giving a face to your brand. From minimalistic and classy to colourful and quirky, whatever your preference is our amazing team can create designs accordingly. A design that will capture and reflect your individuality and also appeal to your clients.

Pay Per
Click (PPC)
Our graphic designers create breathtaking branded materials from flyers and adverts to letterheads and business cards that help you stand out from the crowd.

Social Media
Marketing
Our team of UI and UK designers closely work with you and provide creative leadership and insight to create world-class interfaces and user experiences.

Lead
Generation
We understand the importance of visuals and how this translates to tangible products. Our team works with you to make your vision come to life.

Email
Marketing
One of the most effective marketing strategies that have been tried and tested for years is email marketing. We can help you reach your target audience and increase your database while making sure that the right message, with the right keywords, reaches your audiences' inbox and not their spam folders. We can help send personalised dynamic emails to all your clients and prospective clients along with providing reports on the proposed campaign.
Dealing with the team at Pixafusion for over 8 years… They offer a high-quality personalised service at all times.
Nav Mann | Recruitment Agency Expo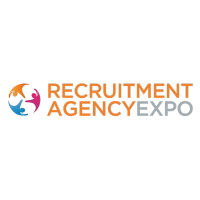 Really helped me and the team tie up the loose ends and provide a more unified social media strategy
Laura W | Dominos
Extremely helpful, professional and competitive organisation… An organisation we would definitely recommend
Fiona M | Welsh Ambulance Services NHS