Your
360°
Marketing
Agency
Working with Pixafusion could

save you £28,000 a year!
Basically, everything! We'll design and print business cards for your meeting next week; we'll design and post your social media content; edit that plugin that doesn't work on your website; get you to the top of Google; and most importantly drive leads and sales to your business. We can either be your Marketing Manager for your resources or your whole marketing department!
We welcome you to build a bespoke marketing package with us that fits your budget and objectives – please see this table for some examples of typical package selections!
Why you need long-term
Marketing Support?
 
Develop
your business
As the market changes and your business develops, you need the flexibility to update your branding and marketing strategy to meet your new standards. And THAT means more clarity, less hassle and better ROI.
 
Flexibility
You need the option to update your website and services at any time. We will always be on hand to tweak your branding and marketing strategy by ensuring that all the outputs are up to the standards.
 
Bring your
ideas to life
You need a company that can work with you to understand and develop your ideas to bring them into being. We have the brightest minds under our roof to mix up their talent for your projects. For you, it means you only need one partner for all your brand, marketing and advertising needs. 
Let Us Be Your Marketing Manager!
Dealing with the team at Pixafusion for over 8 years… They offer a high-quality personalised service at all times.
Nav Mann | Recruitment Agency Expo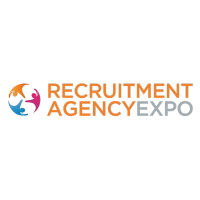 Really helped me and the team tie up the loose ends and provide a more unified social media strategy
Laura W | Dominos
Extremely helpful, professional and competitive organisation… An organisation we would definitely recommend
Fiona M | Welsh Ambulance Services NHS