Your
360°
Marketing
Agency
Strategy
Through consultancy, we can help build creative strategies that provide your customers with a seamless experience. We don't just strategise and plan, we help with the execution of the formed strategies as well. Along with being a 360° agency we are very holistic as well and provide services like Public Relations and Integrated Marketing that individually affect the overall strategy.

Consultancy &
Audit
One of our favourites, using our experience and knowledge of the industry we can provide support to business owners and establish the 'weak points' they wish to improve upon.

Integrated
Marketing
This strategy ties everything together from marketing, advertising, promotions to public relations. We help you develop an overall strategy using paid, earned and owned channels that unify everything to provide your clients with a seamless experience and you, the results you aimed for.

Public
Relations
This relates to understanding what it is your business needs and responding to their requested at lighting speed. Whether it may be digital PR and outreach to public relations in general we scope out the appropriate level of activity that we believe will deliver the results you are after.

Campaign Planning &
Delivery
A key part to running any successful campaign is the planning then the execution. We'll sit down with you to first determine your objectives and guide you every step of the way in order to achieve it.
Dealing with the team at Pixafusion for over 8 years… They offer a high-quality personalised service at all times.
Nav Mann | Recruitment Agency Expo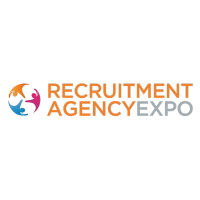 Really helped me and the team tie up the loose ends and provide a more unified social media strategy
Laura W | Dominos
Extremely helpful, professional and competitive organisation… An organisation we would definitely recommend
Fiona M | Welsh Ambulance Services NHS